Fundraising burger bash
The 6th annual Hamburger and Karaoke night fundraiser at the Los Mangos RV Park in Bucerias for the Manos de Amor children's shelter has sold out all 350 tickets which were available for the fun evening on February 7. The new shelter building, now three years old, currently houses 28 children. This event has raised over 200,000 pesos, according to the organizers.
Patsy Cline
On Friday, February 3 the Vallarta Yacht Club will present a dinner show starring local resident Mikki Prost who will perform a medley of Patsy Cline's most memorable songs and share stories about this icon of country music. Proust is a 20 -plus year resident of Puerto Vallarta. Besides running her consignment shop and teaching Yoga, she has become one of Puerto Vallarta's favorite entertainers.
Due to high interest in this show, reservations are necessary. Call Rudy or Daniel at 322-297-2222 or drop by the club to secure your reservation. The dinner show is open to the general public. Dinner starts at 6 p.m. followed immediately by the show. Tickets include dinner and are 224 pesos for members and their guests and 275 pesos for non-members. The Vallarta Yacht Club is located in Nuevo Vallarta adjacent to the boat ramp at the Paradise Village Resort.
And if for some reason you can't make this show, there will be another performance by Proust on March 13 at Los Arroyos Verdes in Bucerias.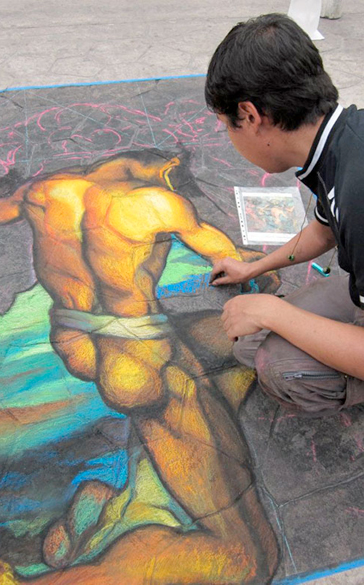 Recycling Group
It all started in 2006 when Barry Munro was the chairman of the Environmental Committee of the Amigos de Bucerias.
Munro observed a great variety of trash, in particular plastic bottles, littering the streets. However, there didn't seem to be any recycling options available to the residents and visitors of the town.
Once a buyer was located for plastic and cardboard, Munro and a few stout friends began to collect a few kilograms of plastic and cardboard from their friends and neighbors and the not-for-profit, volunteered powered, Recyclers of Bucerias (ROB) was born.
A piece of vacant property was converted into the Bucerias recycling yard, where sorting, bagging and shipping takes place. It was donated for that use by Bucerias resident David Velasco who owns "El Eden Vivero" and is an avid supporter of the recycling program
Munro continued to organize both residents and visitors into a small band of dedicated volunteers who over the years have generously given up their vacation time and free time, in turn putting their energy and money toward supporting the recycling program.
During its five years of operation, the Recyclers of Bucerias has gone through many changes and seen over 50 individual international volunteers be a part of its success. ROB now recycles plastic bottles and aluminum and tin cans.
Now, Recyclers of Bucerias has joined forces with PEACE's "Work for Food" and "Community Pride" programs and have four ladies who work at the sorting table and one man who helps with the collections twice a week.  For each two hours they work they get a despensa of food which is approximately ten meals.
Before ROB collaborated with PEACE, Munro says, there would be anywhere from two to eight volunteers at the recycling yard every Thursday morning to help sort out "contamination," such as glass, garbage and other unwanted material.
"But after five years, I felt that we had asked enough from our volunteers.  We have always wanted to give this recycling program back to the community and now we may have an opportunity to make that happen," Munro says with pride.
At this time, ROB still has three volunteers who drive regular routes weekly in Bucerias, emptying recycling bins into their pickup trucks. They collect from over 100 baskets throughout Bucerias.
"To date, we estimate that Recyclers of Bucerias and the Bucerias community have been responsible for 162,000 kgs. or 356,000 lbs. of material that did not go onto our beaches, streets or in our landfill," says Munro.
All of the money received has been re-invested in the recycling program and into the various Bucerias community charities.
Munro says thanks to great community and volunteer support, since ROB was formed, it has raised an estimated $150,000 pesos for needy individuals, local charities and community projects.
By early 2012, ROB hopes to increase the number of recycling baskets on the streets and make sure each Bucerias colonia has baskets available for their residents.
Munro adds, "In the future we hope to merge our recycling program with other towns' recycling programs of P.E.A.C.E. http://www.peacemexico.org/  to further expand the scope of recycling and environmental awareness in the greater Northshore area. Thank you to everyone who has supported us over the years".
For more information about ROB, you can find a video at: http://www.integralplanet.com/
Rhythm 'n ribs
Staff and volunteers of Manos de Amor are gearing up for their eighth annual Rhythm 'N Ribs fundraiser. It takes place on Saturday, February 18, beginning at 6 p.m. in the plaza of El Centro in Bucerias.
All proceeds go to the Manos de Amor children's shelter.
There will be live entertainment, raffle prizes, a silent auction and if past years' events are any indicator, about 1,500 people will show up for the party.
Tickets will be sold beginning at 5:30 p.m., for 10 pesos each. Food service begins promptly at 6 p.m. Each ticket buys you a serving of food. Two tickets buys a beverage or a larger portion of food; the more tickets, the larger the portion.
All food is donated by local restaurants, businesses and residents. Goodies such as BBQ ribs, chicken wings, tacos, tamales, chili, spaghetti, and baked goods are expected to be available.
A silent auction will take place, featuring works from local artists, jewelry, gift baskets and more.
Live music starts about 7 p.m. and continues late into the evening.
Restaurants, businesses and residents signed up to show off their cooking skills are: Carnes del Mundo, Mark's Bar & Grill, Flaky's Fish and Chips, Los Arroyos Verdes, Mama Ruth Y Papa Bill, Anne Milling, The Bean Lady, Breakers Beach Bar, Pacifica, Masala Bar & Grill, Santa Maria Gourmet Taco Bar & Lounge and Ikuri Sailor Pub .
If you would like to participate in this event, contact casanicole2010b This email address is being protected from spambots. You need JavaScript enabled to view it. This email address is being protected from spambots. You need JavaScript enabled to view it. .
If you want to volunteer please contact Anne Milling at 298-1773.