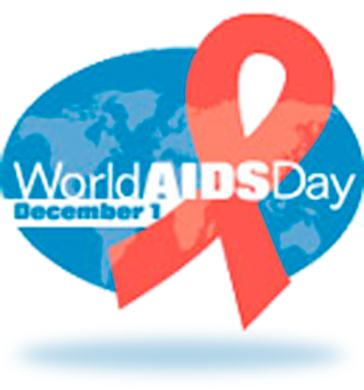 World Aids Day will be marked on Thursday, December 1 at a time when rates of HIV infection and AIDS-related deaths are at their lowest levels since their peaks around the turn of the millennium, according to a report by the United Nations' UNAIDS division.
Measures such as improved medical treatment are estimated to have prevented 700,000 AIDS-related deaths in 2010 alone, the report says.
Significantly, infection rates have fallen in many African nations, including South Africa and Botswana, where antiretroviral drugs are now being distributed more widely.  The drugs reduce the amount of viral particles in a person's body and therefore the potential for transmission.
UNAIDS said that the decline in new HIV infections is in part due to changes in sexual behavior, especially among young people.
Among their findings:
- The percentage of young men with multiple partners in the past years decreased in 11 of 19 countries that recorded such data.
- Condom use by men increased in 7 out of 17 countries surveyed and by women in 5 of 17 countries.
However, with some 34 million people still living with HIV around the world, UNAIDS warns against complacency and stresses the need to maintain its long-term strategy and encourage government funding.
State Aids unit sets 5-year goal
Since 1985, over 12,300 people have been diagnosed as HIV positive in Jalisco, of whom 60 percent have died, Blanca Estrada, technical secretary of Coesida, the state-run AIDS prevention department, said this week.
But for every one person diagnosed, there are four to five who are living with the disease, she added.
Estrada said the number of new HIV infections registered each year in the state hovers around the 200 mark but that figure could rise with better detection programs.
Coesida's major goals for the next five years are to maintain and expand responsible sexual education programs at all school levels, develop greater public awareness to lessen discrimination and reduce the number of HIV-related deaths.
Coesida will join with several other civic groups to commemorate World Aids Day. As in previous years, booths will be set up in plazas to provide information on safe sexual practices, as a massive red ribbon will be created behind the Degollado Theater to remember those who have died from Aids.