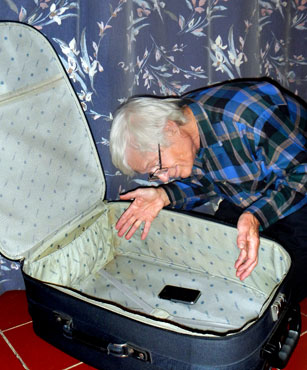 Half the email messages I get end with the words "sent from my iPhone." Those messages are inevitably brief and besmirched with bizarre abbreviations and typographical errors.
I always imagine the sender "texting" me those few lines under harsh and hostile conditions, maybe bouncing along on the back of a camel or dodging bullets in some dangerous place like Washington, D.C. Never in my wildest dreams did I imagine that I too, might one day be tapping out one of those funny little messages to my siblings while sitting in the parking lot of Pollo Pepe.
But it actually did happen and a few seconds later, back came a message from my brother: "Congratulations! Kicking and screaming, you have been transported into the 21st Century."
Yes, I fear the Borg has won. I think I've been assimilated. I've gone from pencil sharpening to app tapping in one quick swipe.