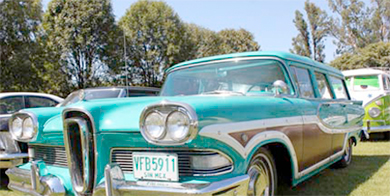 Junkers
The Automovil Guadalajara club of classic car enthusiasts is holding an exhibition of antique vehicles at the Minerva glorieta on Saturday, July 28.
Day of the Dog
To celebrate the "Day of the Dog" on Sunday, July 22, the Parque Metropolitano in Zapopan's Colonia La Estancia will be erecting a "dog city" with special activities (including a "shoe pool"?) and special food available for man's best friend.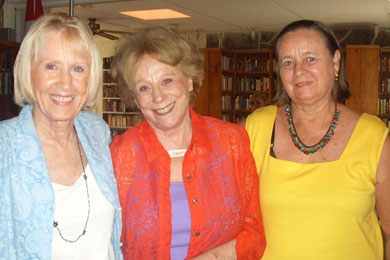 Bake sale & brunch
St. Mark's Anglican Church in Guadalajara invites the public to a bake sale and brunch in honor of Mother's Day. It is set for Sunday, May 13, noon.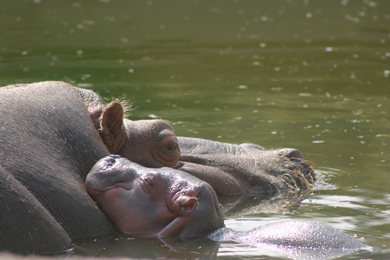 New inmates at zoo
After a pregnancy period of almost nine months, two hippopotami gave birth to 30-kilo babies in the Guadalajara Zoo last Friday.
Help the Primavera
Following last week's catastrophic forest fire, local authorities are inviting citizens to participate in relief efforts in the Bosque la Primavera this Saturday.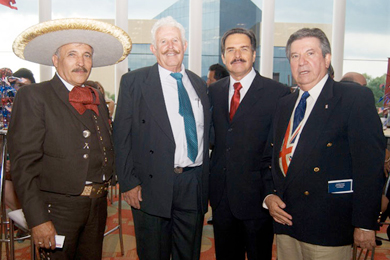 Consulate July 4th bash
U.S. Consul General Daniel Keller gave a rousing speech on the similarities and ties that bind Mexico and the United States at his invitation-only celebration to mark the 236th anniversary of U.S. Independence, Tuesday, July 3 at the Tec de Monterrey Convention Center in Zapopan.
St. Mark's Anglican
St. Mark's Anglican Church will celebrate the feast of its patron, St. Mark, with a special service Sunday, April 29, noon.  The Eucharist and Rite of Confirmation will also include the annual visit of the Rt. Rev. Lino Rodriguez Amara, Bishop of Western Mexico.
St Mark's Anglican
A special Mass and music for U.S. Independence Day will be presented at St. Mark's Anglican Church in Guadalajara Sunday, July 1, at noon. St. Mark's 10-member choir will sing, accompanied by Ana Silvia Guerrero on organ and directed by Debra Rodriguez. Hymns will include "God of Our Fathers," "My Country 'Tis of Thee" and "America the Beautiful." Rev. James Priddy will preach.
Jazz nights
Café Andre Breton has weekly lineups for live jazz. Every Tuesday, it's "Bourbon St." with Lalo Melgar on guitar and Christian Jimenez playing keyboards. Then on Wednesdays it's time for the Jazz Jam Sessions with Willy Zavala, from 9.30 p.m. Entry is free to both events. The Smoke Rings Quartet will also be playing this Saturday, from 9.30 p.m. Entry is 30 pesos. The Café Andre Breton is on Juan Manuel 175 in the Centro Historico. For reservations call 3345-2194.
US Independence
The American Society (AMSOC) is preparing yet another traditional bash to mark the 236th anniversary of the independence of the United States.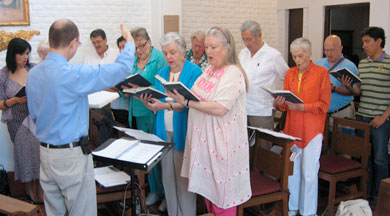 Ambulante
Billed as Mexico's most important documentary film forum, the Ambulante tour has arrived in Guadalajara. Over 80 documentaries will be screened in eight locations across the city: the University of Guadalajara's Cine Foro, the Museo de Arte de Zapopan, the Centro de Medios Audiovisuales, the Museo de la Ciudad, the Casa Clavijero, ITESO, the Cinepolis in Centro Magno, and an open-air stage at the Explanada Mexicaltzingo. The festival ends Wednesday, April 18. For more information visit www.ambulante.com.mx.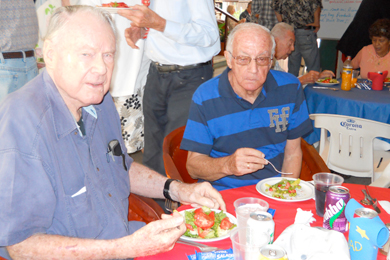 Father's Day
The upmarket Plaza Galerias Mall (Vallarta and Rafael Sanzio) is putting on a special music show for dads on Father's Day, Sunday, June 17, when The Rockets will play a tribute to The Beatles at 6 p.m. in the mall's atrium.
Being Jack Unterweger
John Malkovich is coming to the Pearl of the West to star in "The Infernal Comedy," a play about Jack Unterweger. Unterweger was an Austrian serial killer whose autobiography and plays written in prison earned him the admiration of Austria's intellectuals, who, convinced of his rehabilitation, successfully petitioned for his early release in 1990. Unterweger traveled the world in his new career as a star journalist, but a new trail of dead women soon caught up with him. Malkovich and playwright Michael Sturminger focus on the dichotomies in the charming writer and murderer of women.
Trompo Magico
The science area at the excellent Trompo Magico Children's Museum has installed a special planetary exhibit for the summer.  Among its novelties, Travesía Cosmica includes a black hole simulator and a machine that tells people their equivalent weights on the moon, Saturn and other planets.  The interactive exhibit is on loan from the Planetario Alfa de Monterrey.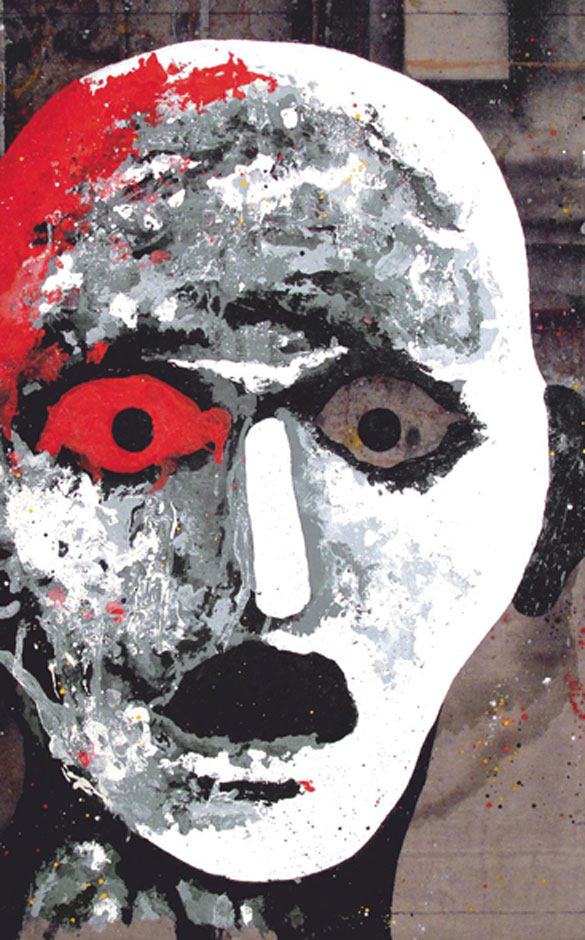 Rorschach art exhibit
A peculiar exhibition of "Rorschach heads" by José Manuel Ciria that goes by the name "Miradas Especulares" has opened at the Museo de Arte Raul Anguiano (MURA). Ciria based his collection of expressive faces on psychology, hoping to hold a mirror up to the viewer.
Feeling the heat
If you're feeling a little desiccated from the heat – the city's hottest readings Thursday were registered in Tlaquepaque at 38 degrees Celsius (100.4F)  –  spare a thought for those poor souls in other parts of Jalisco state.  According to the National Weather Service, residents in Bolaños, Santa Rosa, Amatitan, Cuixtla and San Cristobal de la Barranca were sweltering under 45 degrees Celsius (113F). So, Tapatios, no complaining please.
AIDS prevention
Organized by the State Council for the Prevention of AIDS (Coesida), the ninth AIDS Prevention Fair takes place in the Plaza de la Liberacion on Saturday, March 24 from 2-8 p.m. There will be music, games and theater, with the aim of teaching children in a creative manner about protection against sexual abuse and discrimination. According to Coesida, 184 children in Jalisco have contracted HIV since 1983. Up until October 2011, there have been 12,364 cases of HIV or AIDS in Jalisco.
Naked ride
For the second year in a row, Guadalajara will participate in the World Naked Bike Ride. Hundreds of nude cyclists will take part in the ride which begins on the corner of Avenida Mexico and Chapultepec at 9 a.m. on Saturday, June 9.
National holiday
On Monday, March 16, Mexico marks the birth of Benito Juarez, one of the nation's most respected presidents.
Looking for a franchise?
The eighth annual Expo Franquicias (Franchise Fair) takes place at Expo Guadalajara on Thursday, May 24 and Friday, May 25.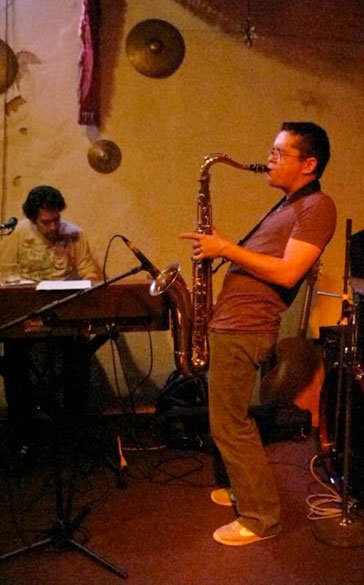 Jazz
Former Guadalajara Reporter staffer Hector Mendieta has opened a new cafe/bar with live music, reasonably priced Mexican beer (including Cerveza Minerva) and wine and hearty food. Altazar/Diagonal is Mendieta's second venture, having run the successful Altazar cafe for more than 10 years in Mazatlan's downtown cultural zone. Now back in Guadalajara, he offers no-cover jazz featuring the Chen Quintero Quartet playing classic and contemporary jazz standards from 9 p.m. every Friday. On Thursdays there is a film club and live music and Saturdays local bands play classic rock. Stop in to this friendly renovated house just off the beaten path with a multitude of spaces to relax in and enjoy 15-peso cerveza Leon until 6 p.m. and free Mexican snacks with your beer. Comida corrida is only 40 pesos. A 32-inch screen is available to watch movies and two private rooms lend to meetings or poker games, free wifi. Open noon to after midnight, Tuesday to Saturday. Guadalupe Zuno 1961. (1/2 block off Av. Chapultepec, in front of the entrance to LAMAR university). Tel. 3826-0601.