Most Mexicans with handsome incomes head to Whistler or Vail for their winter skiing experiences.  But those without such financial resources, or those simply wanting to learn the ropes of skiing,  can now take to the slopes in their homeland.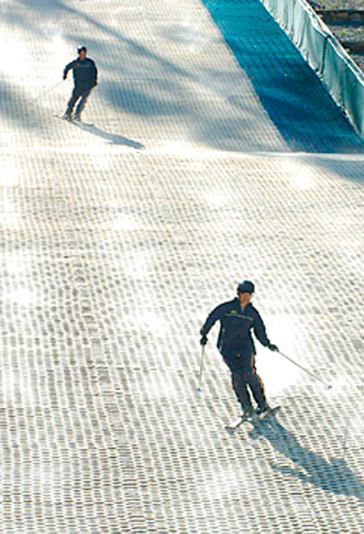 No, Mexico hasn't opened a full-blown skiing center but the Monterreal development in the mountains near Saltillo, Coahuila now offers the first year-round dry ski slope in the country.
Built to a high standard by Europeans, the main slope has a run of 230 meters, with a slope of about 20 degrees. A separate 45 meters long slope was specially designed for beginners and toboggans.
The Monterreal development has around 70 five-star cabins for rent in a lush 700-hectare area that includes a nine-hole golf course, farm, swimming pool, gym and tennis and basketball courts.  There are horses and ATVs for hire, as well as opportunities for hiking and rappelling.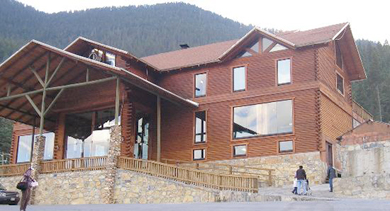 The green fees are very reasonable: 350 pesos for guests and 500 pesos for visitors.  Carts and clubs are available.
Due to the 3,000-meter height of the development, set in a pretty forest, the winters can be cool and light snowfalls are not uncommon.
Classes for beginners and more advanced skiers are also available on an hourly basis.
Monterreal is located 45 minutes from Saltillo and 90 minutes from Monterrey.
For more information go to www.monterreal.com, call 01-800-712-7668 or 01-844-411-9800.