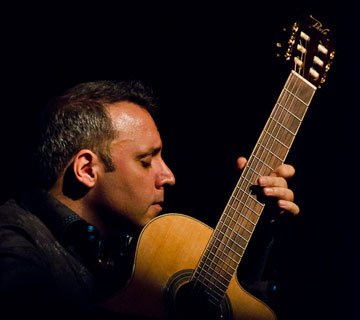 Acclaimed Canadian guitarist Pavlo (Pavlo Simtikidis) will perform two concerts with the Jalisco Philharmonic Orchestra (JPO) at the Degollado Theater at the beginning of May. 
The son of Greek immigrants, Pavlo's trademark sound is Mediterranean that mixes the folkloric styles of Greek and Latin music with pop sensibilities.  He has sold more than half a million albums and has been nominated twice for coveted Juno Awards.
Pavlo will perform 12 of his own compositions at the concert, while the JPO will interpret works by Gioacchino Rossini, Manuel de Falla, Emanuel Chabrier and Maurice Ravel. The JPO's Canadian musical director Marco Parisotto conducts.
Teatro Degollado, Friday, May 2, 8:30 p.m. and Sunday, May 4, 12:30 p.m.