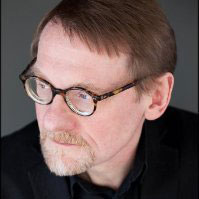 Patrons of Number Four, on Ajijic's Donato Guerra, were luxuriating this weekend,  and not just in the superb cuisine.  In the first of three consecutive weekend performances, diners were treated to the outstanding pianistic and vocal talents of award winning composer, lyricist and musical director, John Roby.
A gifted performer with a magic touch and remarkable singing voice, Roby plays an eclectic mix of jazz, blues and stride.
Developed and dominated by black pianists, stride piano emerged on the U.S. east coast after World War I. A successor to ragtime, exponents include James P. Johnson and 'Fats' Waller, although pianists such as Gershwin, Porter, Basie and Ellington were influenced by the style.
Roby featured with Doug Riley and Tyler Yarema on the CD "Stride" that won the Best Traditional Jazz Performance Award at the 2005 Canadian Collectors' Congress. Other CDs include "Gin Joint," a reprise of popular jazz standards.