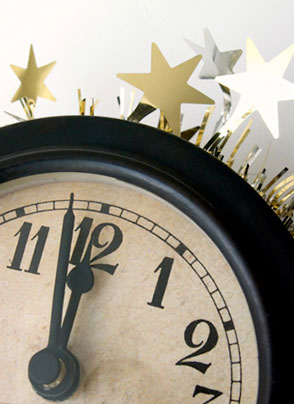 Mexico loves a party. And the biggest party of the year is held New Year's Eve. What to do and where to go is the subject of speculation among friends and relatives throughout the land.
Those with deep pocketbooks might hit up one of the top flight hotels in Guadalajara that feature big bands, dancing all night long, champagne, a seconds-before-midnight 12-grape gobble and maybe menudo (tripe soup) as a before-the-hammer-drops hangover cure in the wee hours before you head home.  This year make sure you've got a designated driver lined up. The traffic police will most likely have breathalizer road blocks set up on the main thoroughfares.
But if you'd like to stay closer to home, those who live at Lakeside have a variety of options to enjoy the year end festivities.