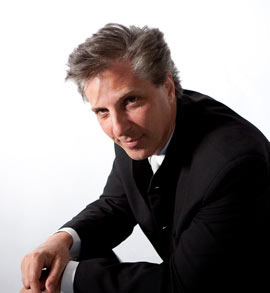 Marco Parisotto, one of Canada's foremost international conductors, has been officially appointed the new musical director of the Jalisco Philharmonic Orchestra (JPO).
Parisotto will lead the orchestra in three of the symphony orchestra's six concert programs in 2014's opening season, which runs from February 30 to March 30 at the Degollado Theater in Guadalajara.
A trained violinist and pianist, Parisotto was born in Montreal of Italian lineage. He is considered one of Canada's most distinguished conductors on the international scene and has appeared in major concert halls throughout the world. The musical director of the Ontario Philharmonic since 1996, he was appointed principal conductor and artistic advisor of the Shanghai Symphony Orchestra, a position he held until 2003.
The season gets off to a stellar start, with Ludwig van Beethoven's classic "Ninth Symphony,"  universally regarded as Beethoven's greatest work, and considered by some to be the greatest piece of music ever written.