Puerto Vallarta is the place to be for welcoming in 2014. You will find a wide variety of activities to keep you busy.
BINGO
Everyone is a winner at Charity BINGO, which takes place at Nacho Daddy Restaurant & Bar on Basilio Badillo 287 in Zona Romántica. This season it aids Pasitos de Luz and the Colina Spay and Neuter Clinic.
Upcoming bingo nights late will be Thursday January 2; Wednesday January 15 and Wednesday January 29. These start at 6 p.m. sharp, so get there early. The event runs through March, with dates to be announced.
You can play for only 50 pesos or you can buy three game cards for 100 pesos. Many of the finest restaurants, hotels, boutiques and tour operators in Banderas Bay have donated prizes for the winners.
Pasitos de Luz is a day-care center providing education and rehabilitation for disabled children from low-income families. The Colina Spay and Neuter Clinic provides these services for free to all pet guardians.
Marina Market
Shop until you drop every Thursday from 6-10 p.m. on the boardwalk in Marina Vallarta. This weekly event showcases that area's retailers, artists and restaurants. There are handicrafts, paintings, homemade goodies and much more.
Recently this area has had an impressive increase in new businesses and the market is a great way to explore the mainly residential area with the backdrop of the beautiful marina. The markets run until the end of March.
Transformation
Daiquiri Dick's Restaurant at Olas Altas 314 on Los Muertos Beach in Zona Romantica has reinvented itself again. The deli has closed and in its space is the new DD's Lounge. There is comfy seating and an extended snack menu featuring the deli's famous marinated olives, hummus and Cajun shrimp. There is also live background music on Thursdays, Fridays and Saturdays from 8-10 p.m. featuring Lenny and Jorge. A great place to hang out.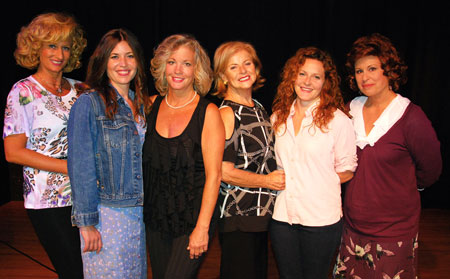 A Story of Friendship
"Steel Magnolias" hits the main stage at Act II on the corner of Basilio Badillo and Insurgentes in Puerto Vallarta's Zona Romantica. This heartwarming drama is directed by Danny Minnini and co-­stars Stephanie Bratnick, Patti Hirsch, Polly Stevens Cooper, Cherry Lorenzo, Mary Amelotte and Heidi Pitts. All are well-known actors in the Puerto Vallarta show circuit.
Robert Harling's play reflects the real life stories of a beautician, a caterpillar waiting to become a butterfly, a Southern Lady, a mother, a daughter, and a cantankerous curmudgeon who has a heart of gold. It is a story of friendship and camaraderie, love and compassion, heartbreak and healing.
The cost for tickets is 24 dollars. Evening performances start at 8 p.m. and take place on December 27, 28, January 1, 2, 4, 8, 9, 11, 15, 16, 18, 22, 23 and 25. Matinees begin at 2 p.m. on January 4, 5, 12 and 19.
For advanced tickets visit  www.ActiiEntertainment.com or  www.VallartaTickets.com.
Classical Plus
The brother/sister duo of Arcano will be performing their "Together Again" tour at Teatro Vallarta at Uruguay 184 in Colonia 5 de Diciembre on Monday, December 30. 8 p.m.
Instrumentalists Erika del Real (violin) and Vick del Real (keyboards) play classical music with a modern twist along with tangos, electronic dance music and classical Mexican pieces. Their lively stage show includes over 50 dancers. It is a fusion of many sounds, sights and colorful light show.
They are well-known in the city because they have played for numerous years on the Malecon. Arcano is now a driving force in Mexico's instrumental music scene.
Ticket prices are 650, 400 and 200 pesos and can be bought through  www.ticketmaster.com.mx.
Buyer's Paradise
Everyone is welcome to attend Condos, Casas & Cocktails on the first and third Monday of each month starting at 5:30 p.m. at Garbo Lounge, Pulpito 142 in Zona Romantica for an informative discussion about purchasing and financing a home in Mexico. The session lasts for one hour and Garbo will offer drink specials and light snacks.
Buying a new home or navigating the steps needed to obtain a mortgage can be a daunting task in the U.S. or Canada, let alone in a foreign country. This free event is a great opportunity to get your questions answered and there's no pressure to buy anything.
The event is sponsored by Tropicasa Realty and MEXLend Mortgages, who have decades of experience in Mexican real estate. The event runs through April.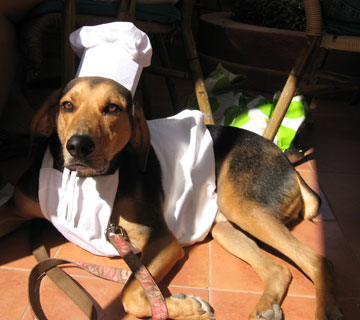 A Howling Success
A postcard setting, gourmet food and quality time spent with your best four-legged friend.  That wraps up the atmosphere at the 8th Annual Pet Picnic on December 7 and it was a dog gone good time. This is a yearly fundraiser for PEACE Animals, a local non-profit which holds high volume, mobile, spay and neuter clinics in Banderas Bay and Oaxaca.
There were about 40 dogs and more than twice as many humans on the patio at Daiquiri Dick's Restaurant. There was a costume contest, best-trained competition and raffle. The 300-peso price included a picnic lunch and doggie bag filled with kibble and rawhides.
Just over 19,000 pesos was raised. This amount covers one four-day clinic. PEACE Animal started the clinics in Banderas Bay in 2003 and since then they have sterilized over 23,000 dogs and cats. For more information or to make a U.S. tax deductible donation, visit their website www.peaceanimal.org.
Fur Time
Take a few moments to snuggle with a dog or cat at the SPCA PV Sanctuary. It is a bit difficult to find, so every Tuesday at noon an escorted caravan meets in the Costco parking lot, Avenida Fluvial Vallarta 134 at the corner of Francisco Villa, beside the large tree. You can take your own vehicle or ride with the team. Reservations are necessary. Contact Nicole Martin at This email address is being protected from spambots. You need JavaScript enabled to view it. to plan your visit. They typically return around 5:30 p.m.
These rescued street dogs and cats are hoping for forever homes and your help is needed to jump start their socialization. During your visit, you can interact with the animals and even take a dog or two or three for a walk. You can also play with the animals, assist the vet or help with dinner time.
Bring water, a snack lunch and any treats you might enjoy during your visit. You will be encouraged to take as many photos as you like, and share them with the SPCA PV social media community. These can help the animals find a new guardian with people who will treat them with the love and care they deserve.