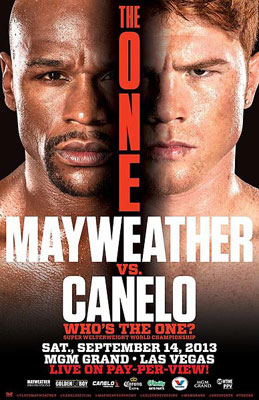 For several years, this newspaper has been charting the steady  rise to international stardom of three young Guadalajara-born sportsmen: boxer Saul "Canelo" Alvarez, Formula One racer Sergio "Checo" Perez and soccer ace Javier "Chicharito" Hernandez.
Each year, the threesome have earned more and more plaudits, with Alvarez pulverizing opponents in world title bouts, Perez impressing on the world's fastest race circuits and Hernandez banging in goal after goal for Manchester United and the Mexican national team.
Unfortunately, 2013 brought all three down to earth with a weighty bump.
'Canelo'
The big sporting event of the year in Mexico was Alvarez's world title fight in September with Floyd Mayweather Jr. The pundits gave the red-haired 23-year-old a reasonable chance against the 38-year-old U.S. boxing legend. At least, they believed, the fight would be close. But despite being the most profitable boxing event of all time, Alvarez was totally outclassed by an imperious display of boxing skill by Mayweather that sometimes made the lumbering Tapatio look like a novice.
Despite this setback, experts generally agree that Alvarez is still several years from his best and that he has plenty of room for improvement.
2014 prospects: Alvarez is expected to return to the ring on March 8, with either  IBF champion Carlos Molina or Alfredo Angulo the expected opponent.
'Checo'
After signing with McLaren, a F1 team with a huge budget and proud history, Perez seemed to be on the cusp of greatness. Driving for the Sauber team in 2012 the former go-kart champion had two F1 top three finishes and was considered the hottest young driver in the world.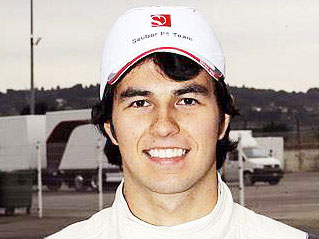 Surprisingly, McLaren suffered one of its most torrid years in memory, with the team finishing in fifth place in the constructor's championship, miles behind rivals Red Bull, Mercedes, Ferrari and Lotus. Perez finished in a lowly 11th place in the driver's championship on 49 points (winner Sebastian Vettel garnered 397 points). His best finish  was 5th in the Brazilian Grand Prix, the final race of the season.
Although his car was hopelessly uncompetitive – his teammate, former world champion Jenson Button, could only muster 93 points – McLaren decided to axe Perez  for 2104 and replace him with young Danish driver Kevin Magnussen.
Many insiders felt that Perez was hard done by and made a scapegoat for McLaren's technical failings. To his credit, the young Tapatio remained upbeat throughout the turmoil, never criticizing his bosses or his team.
2014 prospects: Luckily for the many F1 fans in Mexico, Perez will be back on the grid this year after he was contracted by Force India, one of the smaller teams.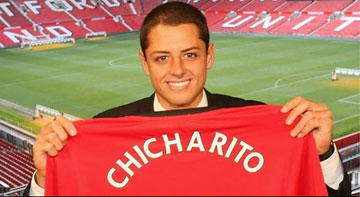 'Chicharito'
Since signing for the world's richest soccer club, Manchester United, from Chivas de Guadalajara in July 2010, Hernandez has been a firm favorite of both Mexican and English fans.  His knack of scoring crucial goals – often from close range when coming on as a substitute – has earned him an enviable goals-to-appearances record (34 in 89 games) in the tough English Premier League. His goal-scoring exploits (35 in 57 games) with Mexico's national team, el Tri, has made him a national idol. 
2013, however, was not Hernandez's finest year. Although Manchester United won the English Premier League title in May, he has scored just one goal in 12 appearances this season and the rumor mill is speculating that he will be traded to another team during this January's "transfer window." Hernandez was also blamed for Mexico's poor showing in the qualifying competition for the 2014 World Soccer Cup, when el Tri just managed to scrape into the finals with playoff victories against lowly New Zealand – games in which he did not feature. 
2014 prospects: Although he is expected to be selected for the final in Brazil in July, Hernandez is not a certain starter and may likely be used mostly as a substitute, much in the same way as his  club Manchester United likes to utilize him.     MF