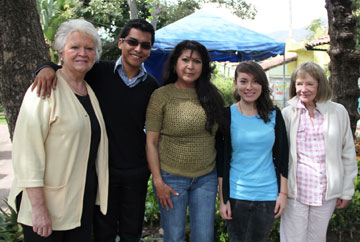 If getting your mojo working with tastes and tunes from the tropical Caribbean isn't reason enough to attend the Lake Chapala Society's February 22 Fiesta Latina then consider the goodwill you will spawn by supporting the annual fund-raiser for the organization's triple-pronged education programs that benefit your Mexican neighbors. 
Proceeds from the event are vital to sustaining LCS outreach endeavors that speak volumes about the generosity of resident expats: the Student Aid Program (SAP), English as a second language (ESL) classes offered at the Wilkes Education Center and the Children's Art Program (CAP).
 An introduction to two of SAP's current beneficiaries reveals what financial assistance means to bright and promising young people who might otherwise miss opportunities to pursue professional careers today and assume leadership roles down the road.