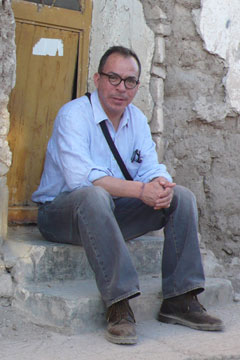 Soon to be adapted into a major movie, "Midnight in Mexico: A Reporter's Journey Through a Country's Descent into Darkness" by Alfredo Corchado is not just another book about Mexico's bloody drug war.
It does document the pain and suffering of the victims, the corruption in government and the dangers that journalists face when covering such issues, but it is primarily a very personal account of a Mexican-American reporter's search for identity.
The eldest of nine children, Alfredo Corchado was born in the dusty town of San Luis de Cordero in Durango. After his father found work in the United States through the Bracero program, his family soon moved to California in search of a better life, and eventually settled in El Paso, Texas.
Corchado later returned to his homeland as a journalist, eventually becoming the Mexico bureau chief at the Dallas Morning News, and in 2000 he became the first reporter to interview President-elect Vicente Fox, the nation's first leader in the democratic, post-Institutional Revolutionary Party (PRI) era.